10 costly AdWords mistakes
The top paid search mistakes and what to do instead
The guide covers mistakes not to make then using paid search advertising, such as Google AdWords. Covering the most up to date and most common mistakes the guide is a great reference point to help you succeed with paid search marketing.
Who is this guide for
The guide is ideal for marketers of any level with a particular interest in Google AdWords or paid search. It's also ideal for paid search marketing specialists and senior marketers who want to optimise their AdWords campaigns.
Resource Details
The guide covers mistakes not to make using Google AdWords, covering the most up to date, most common and costly) mistakes, the guide is a great reference point to help you succeed with your AdWords marketing. By using our mistakes guides you can quickly get the information you need.
About the author
David Miles is a digital marketing consultant, trainer, and published author. For the past 11 years David has owned and run digital marketing agencies and training businesses which have provided training and consultancy on Google AdWords, SEO, web analytics, social media marketing, website design, and conversion rate optimisation to businesses large and small across the UK and Europe.
Today David is the founder and Managing Director of The PPC Machine, a boutique agency that helps medical professionals grow their practices using pay per click advertising platforms.
David is the co-author of "Fusion: the new way of marketing", a book which explains how businesses can market themselves online and communicate effectively in the social media age.
Aside from managing his own businesses, The PPC Machine, David is also a Director of the Federation of Small Businesses (FSB), the UK's leading business organisation, where he is part of a team responsible for determining the organisation's online and offline marketing and communications strategies.
David is a strong advocate of small business and entrepreneurship and in 2010 was awarded an Honorary Fellowship of the Institute of Enterprise and Entrepreneurs in recognition of his contribution to enterprise in the UK.
The guide was also edited by Dr Dave Chaffey
What's inside the guide:
The guide contains common mistakes and practical recommendations to help you with your Google AdWords marketing, including:
Choosing the wrong keywords and what to do about it
Not understanding quality score
Basic Membership is required
Get access to this and 29 other sample guides and templates with a FREE Basic Membership
Join for free and get this sample guide
Already a Basic member? Login here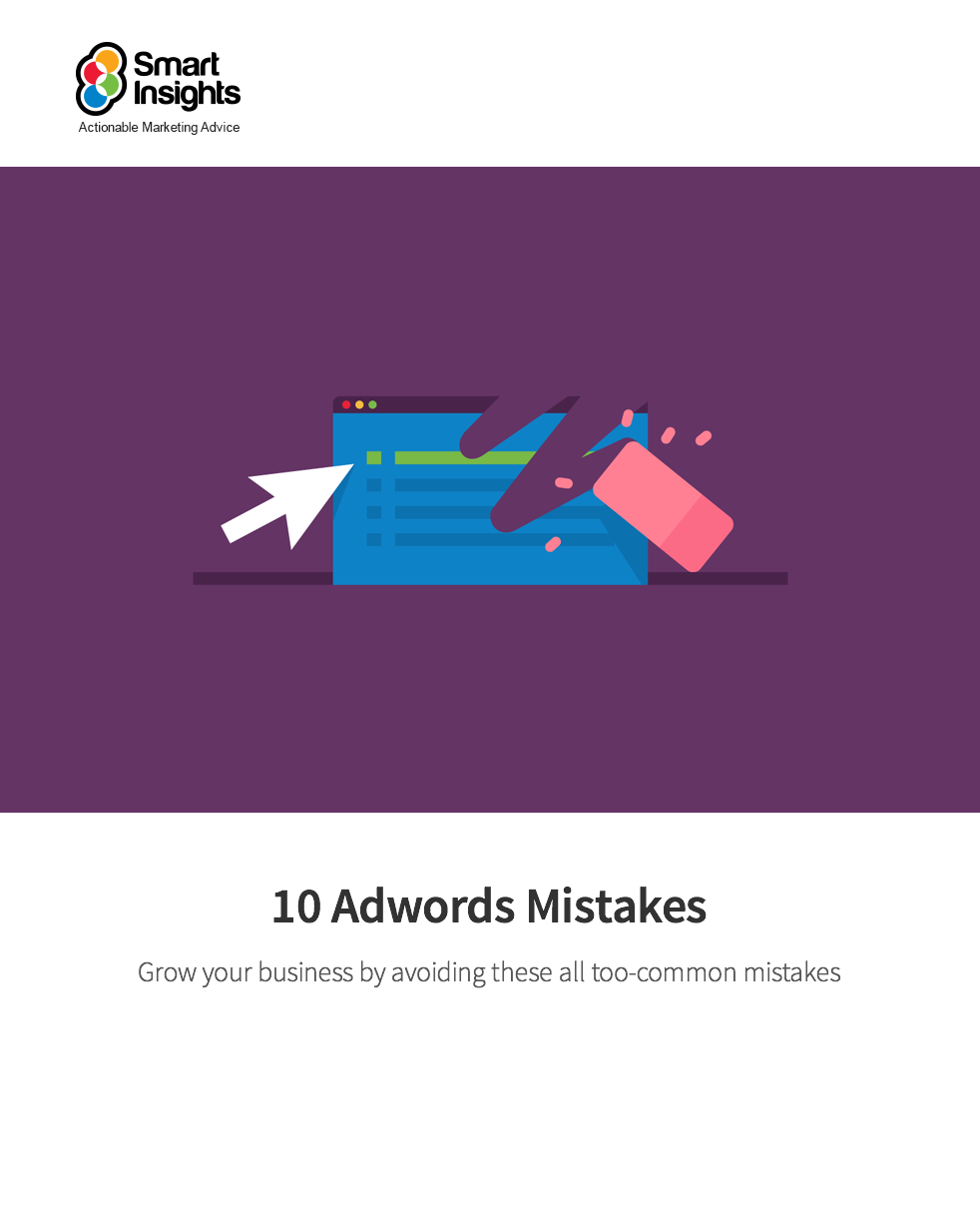 Look Inside